The Landless Lost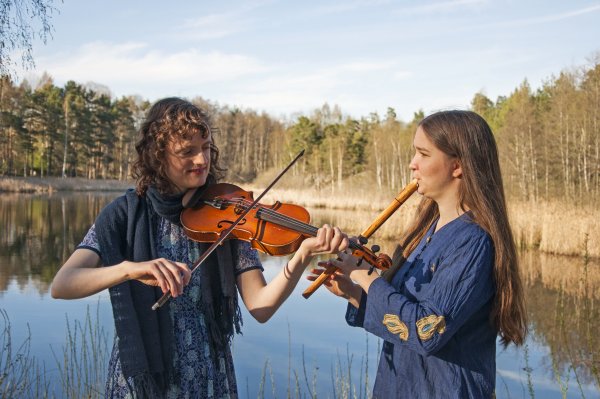 Nina Grigorjeva: Flutes, Harp, Voice
Christine Cooper: Violin, Voice

Nina and Christine are The Landless Lost, drifting across countries, seeking a home in music. Here they journey through the Nordic and Baltic states and into Russia, unearthing a different kind of folk music: not based on melodies, but on improvisation in a minimalist frame. Come and hear new music inspired by Lithuanian sutartines, Finnish runo song, Russian reed pipe traditions and more.
Var är vårt hem? Vad är vårt mål? Vi letar efter mening med musiken som vår modersmål. Språk som även du förstår.
Vi reser i våra sinnen och i våra hjärtan.
Med minnen och med smärtan att inte höra till. Att inte veta vad eller var man vill.
Men inspiration av skandinavisk, baltisk och rysk folkmusik skapar vi en egen värld som finns bara där och då. Improvisationerna påminner om allt och inget, men då och då kan man höra ekon av finska runosångare, ryska panflöjter och norska dansmelodier.